Help development - Join our Discord!
2018 so far
As usual Exaro is still in heavy development and behind the curtain, the past few months have been mainly bug fixing and overhauling old features. One of the largest overhauls would be the re-creation and update of graphics to the world. 
List of things being worked on:
All 144 known bugs fixed
New world and instance system in development
New Quest system with far more flexibility
Network improvements mainly for mass handling of NPC and Players
Lots of new items
Added new postprocessing system for extra beauty!
Combat improvements with new spell types like DoTs and HoTs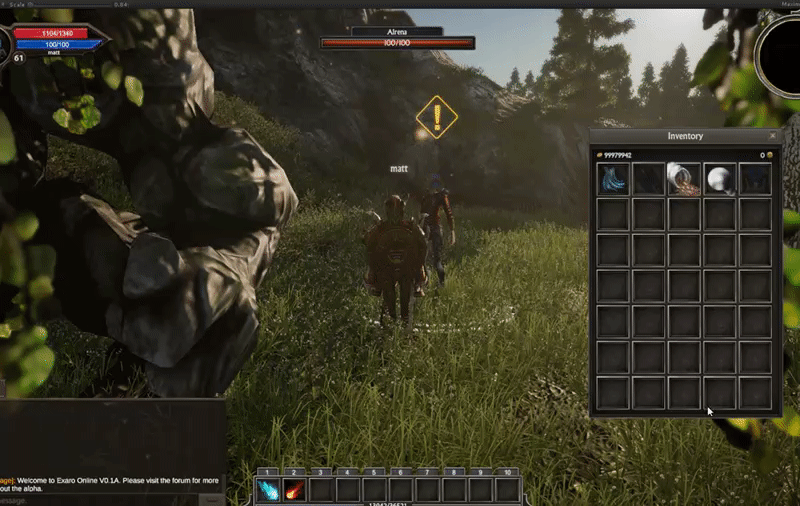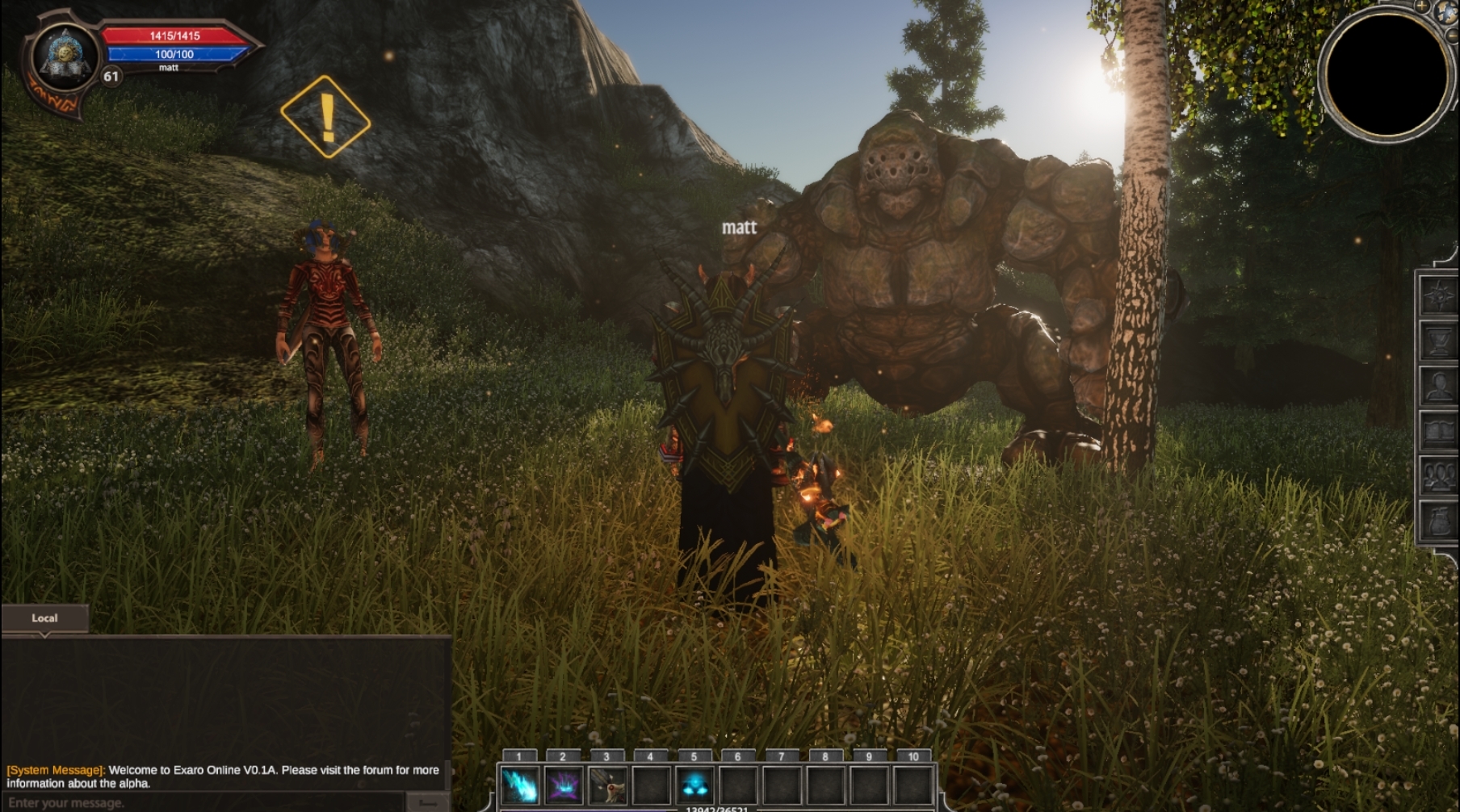 Created by
matt
on 15-02-2018
Steady progress
Another month down, many features added and more bugs squashed. As we continue towards the alpha you will notice some site updates, this includes:
Bug tracking system - This will allow us to work with players to handle bugs efficiently.
Server & Player status - Tracks the population and status of the server.
Forum Improvements - Please use them!
Featured video updates - ;)
As for the game itself, newest features and fixes include:
Combat improvements - Additional spell types
Classes - We finally added all of the classes to Exaro! Each class has 5 starting abilities.
UI Bug fixes, mainly chat related.
Party system. - Invite players to join your party for shared XP, Loot and so on.
Mail system - Send items and leave messages for other players
Proper stat calculation - Before it was a big mess, random stats and non-calculated values, this has now been balanced and should represent "some" balance.
Weapon/Armor updates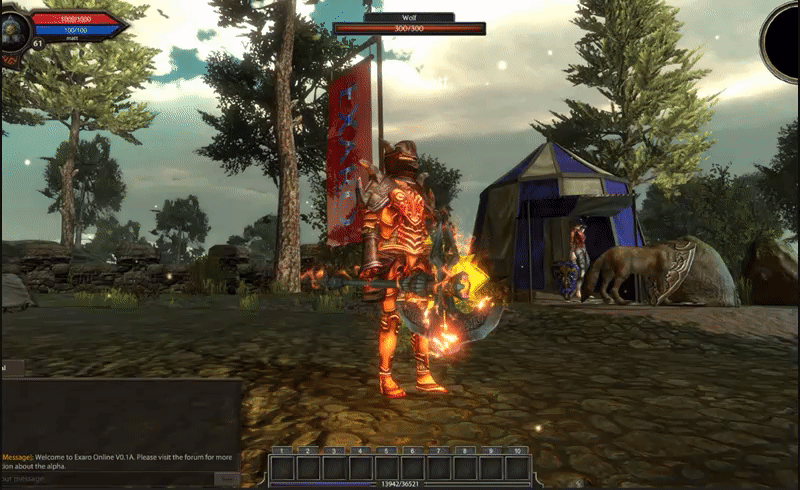 What's to come? The list below is what is targeted to be fixed for next month's patch, and "hopefully" a huge step closer to the public release.
New video - Featuring closed alpha gameplay, groups, combat, quests and possinbly the first dungeon, Shadow Depths.
Social improvements - Friends lists, Ignore lists, mail improvements.
Further combat improvements - It's been a huge, challenging job!
More items, as always - Mainly focused on armor.
Vast amount of NPCs added ~50 approx.
As always, please use the comment box or forum to join us for a chat, suggestions or feedback!
Created by
matt
on 01-05-2017
Another month of improvements
Over the past month a huge number of bugs have been fixed (40+), new features were added and general improvements too. This includes:
New abilities
Combat improvements
Animations improvements
New quests & types of quests
UI Improvements
Proper character window and stats update
Party system (needs some fixing)
NPC threat system, in preparation for adding tanking abilities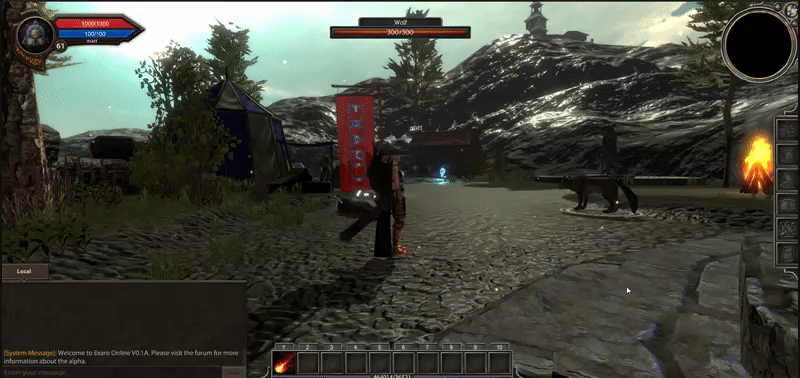 What's next? Well firstly combat is still in need of improvements, this includes the creation of additional types of spells like damage over time and AOE abilities. This will also be the groundwork for additional classes and finally the creation of our firt dungeon.


Follow @Unity_mattR
Created by
matt
on 15-02-2017
Remaining tasks
Before the alpha can begin there is a small list of things needed to be added and fixed, to give a better understanding of it I've decided to share the list and its progress.
Character Creation - This needs to be improved, mainly just adding hair styles and such.
Chat bug - After a certain amount of messages the Unity UI text component cannot overflow.
More items! - Self explanitory.
Player collision needs to be removed.
Camera acts badly when forced into small areas.
Old NPCs need to be deleted - Obviously only will take a moment.
Selling multiple items of the same type causes issues with the inventory not properly removing items, even if they no longer exist.
It's not a long list and hopefully will be worked through within the next few weeks! Other than this we just need to polish a few things up, here's another gif of combat with myself and Thomas in the meantime.
Created by
matt
on 03-01-2017
Latest video - Exaro Online Pre-Trailer Teaser Unity 3D MMORPG
Battleground Leaderboard
Battleground not available yet
Upcomming events
No events available, check back soon!